WELCOME TO TSI TULL!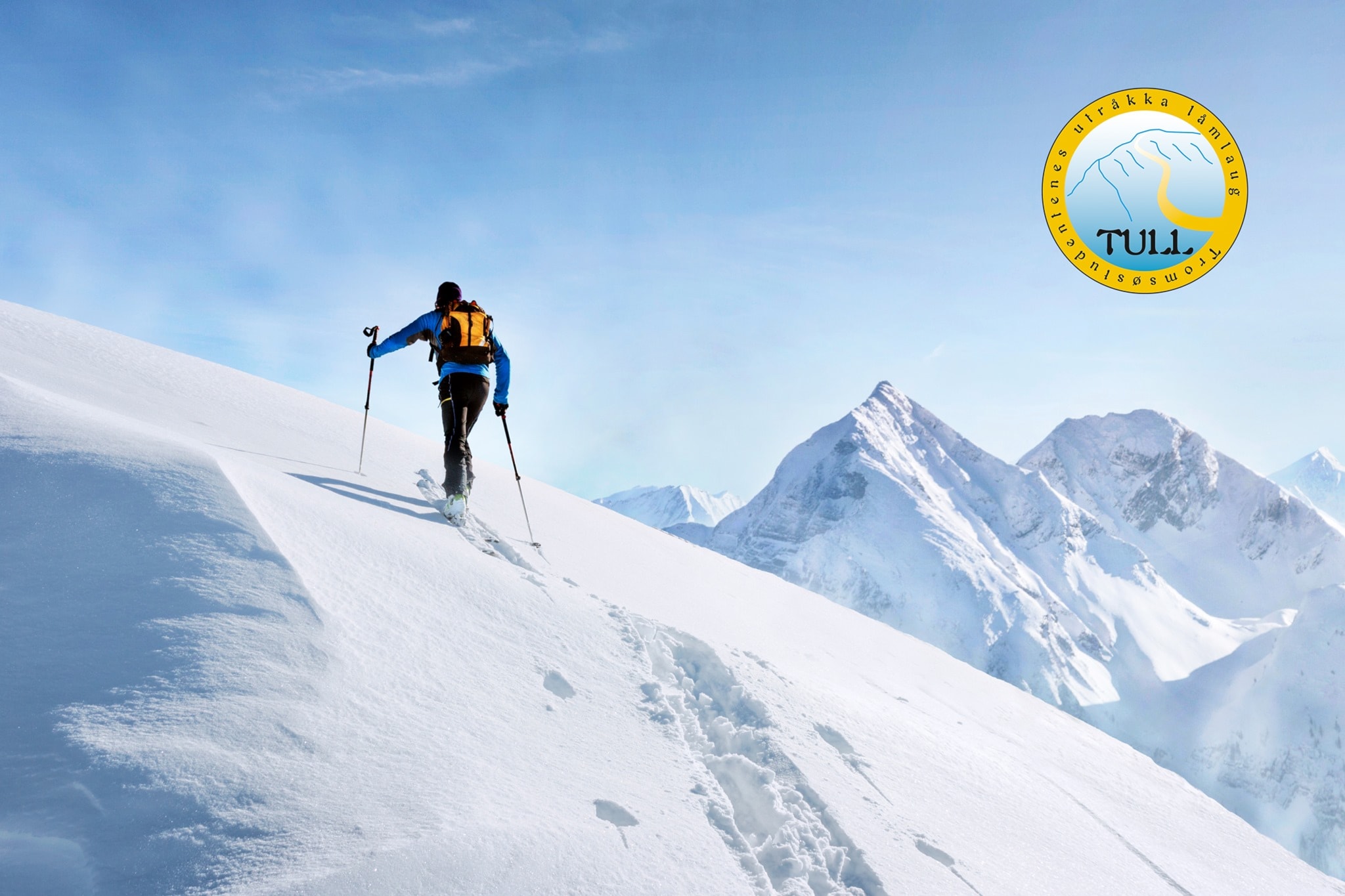 TULL is a undergroup of TSI. A group for people who like to ski up a mountain and let the wonderful gravitational force drag you through wonderful powder snow on the way down. The main purpose of the group is to be a meeting point for alpine ski interested students. By joining TULL you get the opportunity to participate in, among other things, alpine skiing trips, climbing, social events and training. In addition, we organize avalanche courses.
TULL WEDNESDAY TRAINING AT 16.15 OUTSIDE KRAFT SPORTSCENTER
Welcome to the coolest, funniest and best workout there is. The training will happen outside in all kind of weather since we are gonna swet and stay warm for the whole action. The uteTULLtræning will have points of action on your own, in couples and groups, we are gonna do aktivities with some strength, endurance, koordination, acrobatics and cooperation.
Meet just outside of Kraft and be ready to follow the leader wherever he takes you. We are going to have a lot of fun!
We have a storage facility where you can rent various outdoor equipment.
You have to be a valid member of TSI to rent this equitment.
Prices are for 1 week rental. Rent is for 1 week at a time.
Gear list:
- 1 x Helsport Varanger 8-10 person lavvo/tipi
- 1 x Helsport lavvo oven for the lavvo (wood)
- 1 x Helsport Svalbard Camp 5. 2014 model
- 2 x EraPro Paris expedition sled with wire system
- 7 Mammut Barryvox avalanche beacon
- 4 Avalanche Probes
- 6 Aluminium shovels
We do not have personal gear like skis, clothes, backpacks, sleeping bags etc. just gear that comes in use for a group on a trip. Only members of TSI can rent gear and the prices range from 50 to 300 kr.
Our storage room is located at KRAFT Sportscenter (framstredet 79) just behind UiT. We are open on mondays from 16.30 to 17.30. You will find us at the TSI office.
How to become a member?
To attend our trips you have to be a member of TSI, all information will be communicated through our facebook page.
Becoming a member is very easy. All you have to do is to pay a membership to TSI, which is currently 200,- kr per year for students and 400,- kr for non-students. You can join as many sub-groups you want. TULL do not have a extra fee for joining as some groups do.
You can do it by pushing the "BLI MEDLEM" button above. When you punch in your information you tick of the box that says TULL or other groups you like. This is important as we get more money to arrange trips etc. due to more members.
Do not hesitate, become a TULL member today!
Regards
TSI TULL board of members
Arrangementer
Ingen fremtidige arrangementer ble funnet.